Market Gear Scanner Module
Most traders need actionable trading ideas to put their money to work. Market Gears pre-defined scanners have hundreds of data points that can be used to find the right stock and options plays.
Technicals...
Sort through over 100 customizable technical indicators and scan the markets for the criteria that you want. Write as many scans as you want and set your favorites for quick access.
...and Fundamentals
Pick from an array of fundamental data, including financials, insider trading, institutional money flows, and much more for a deeper range of options than most other products offer.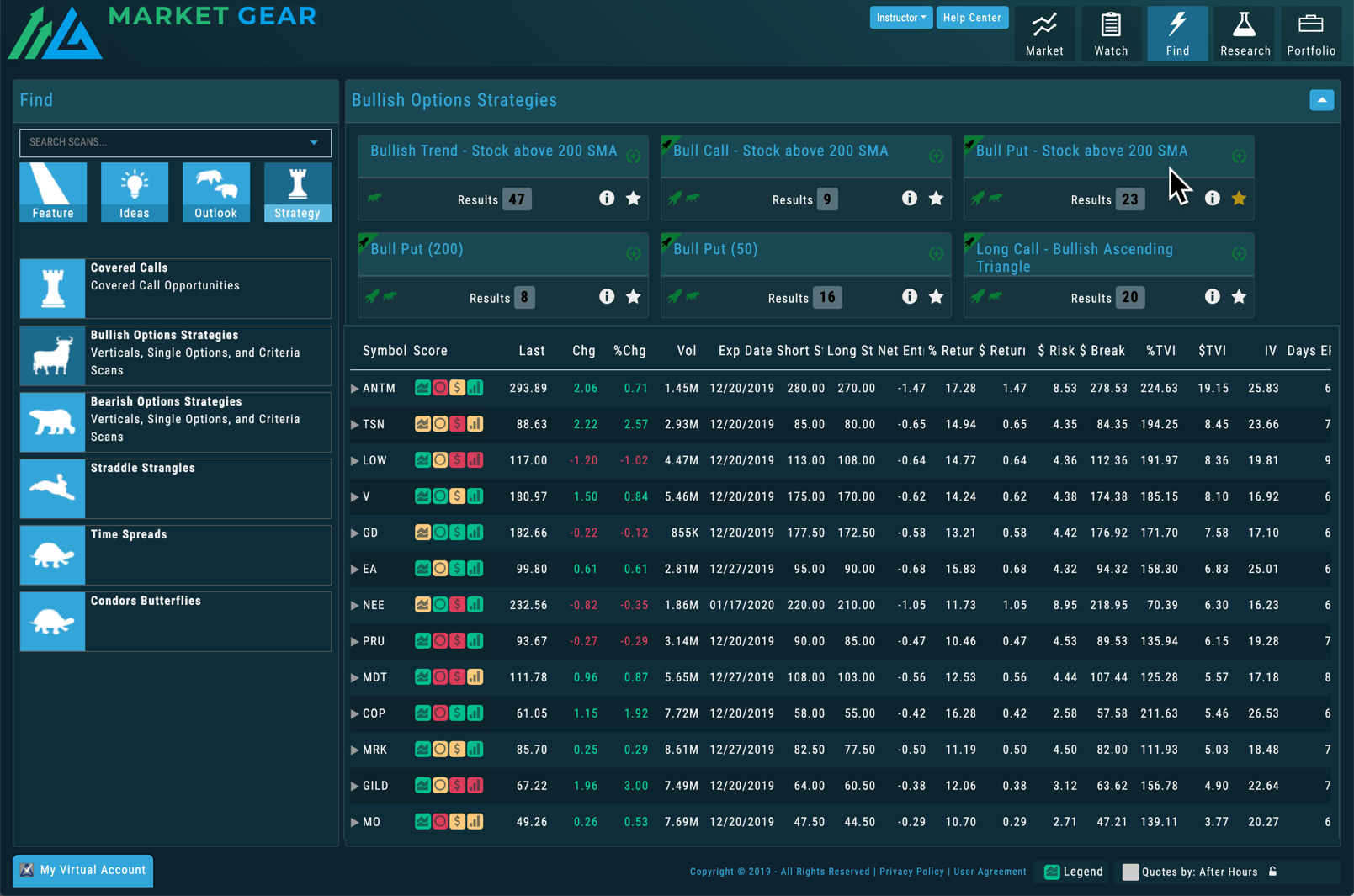 Click to Trade
Move directly from your scans to a stock trade ticket or options strategy template. Market Gear makes it simple to take an idea and turn it into a trade.
Save for Later
Stage your trade for later, which keeps the pricing and parameters ready to execute when you want to. You can even view the potential trade on your real-time charts.
Real-Time Options Scanner
Use the unrivaled power of Market Gear's new options scanner to find multi-leg options trades intraday. Our scanners can search the entire market of options for credit and debit spreads that you are looking for.