Successful traders analyze their wins and losses. The Market Gear trade journal makes this easy with comprehensive and flexible reporting designed to help you improve with each and every trade.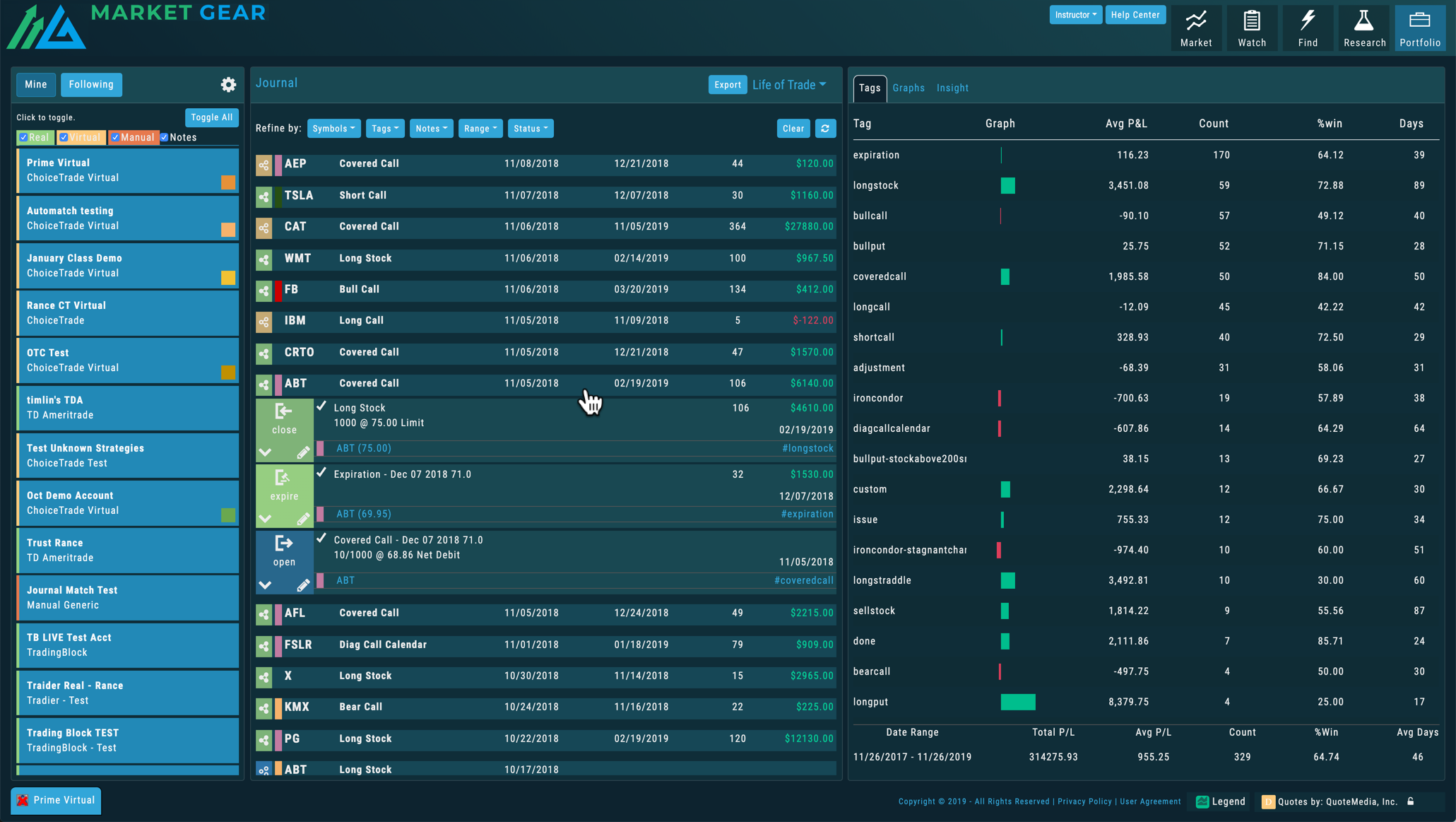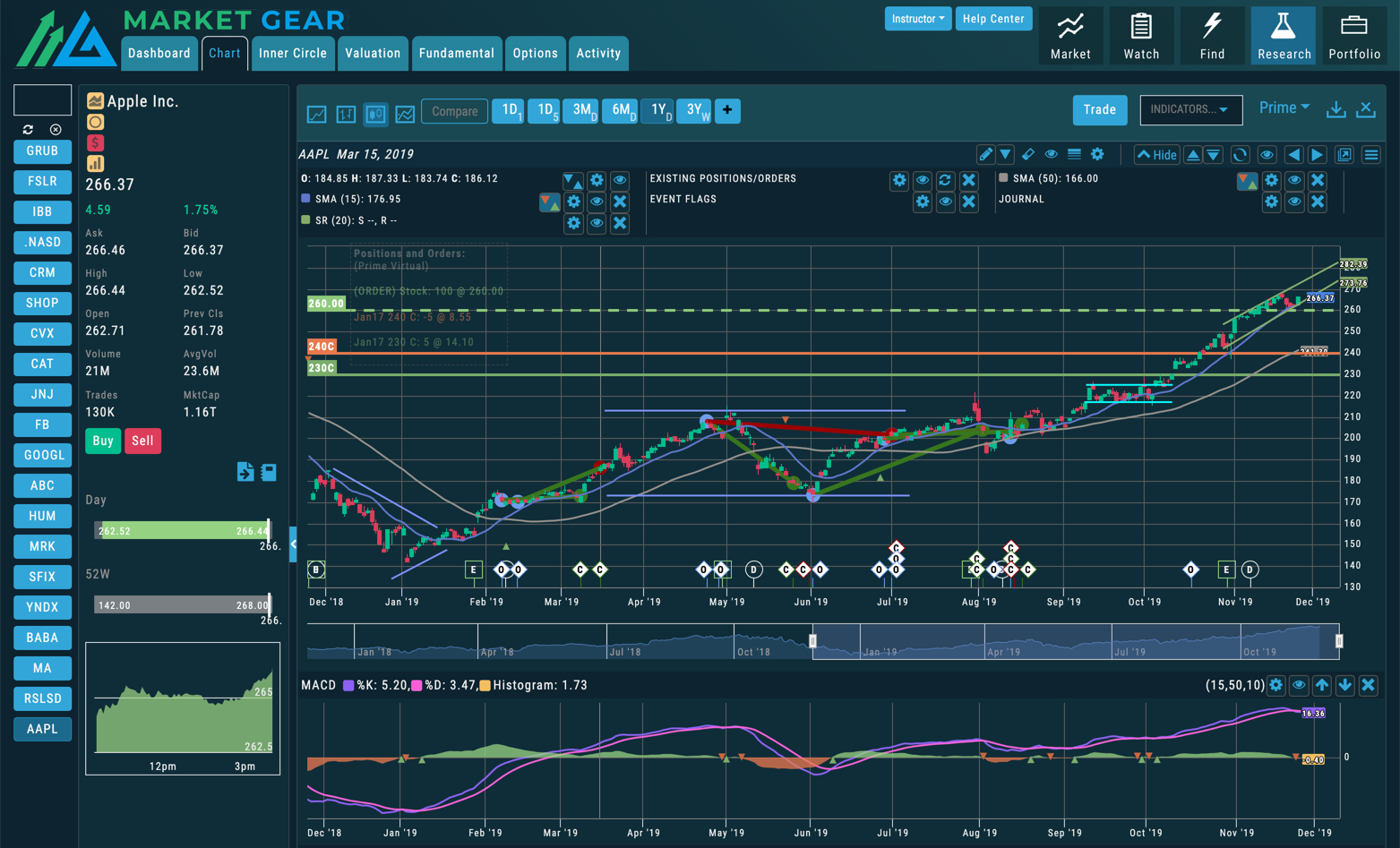 Charts are a required tool for trading. Market Gear charts include more than 50 indicators, plus the ability to show trades, orders, and prior positions on your chart. Track your account visually.
Our options module makes even the most complex options strategies visually easy to understand. Choose from more than 20 options templates, backtest your best options strategies, and scan the market intraday for options pricing.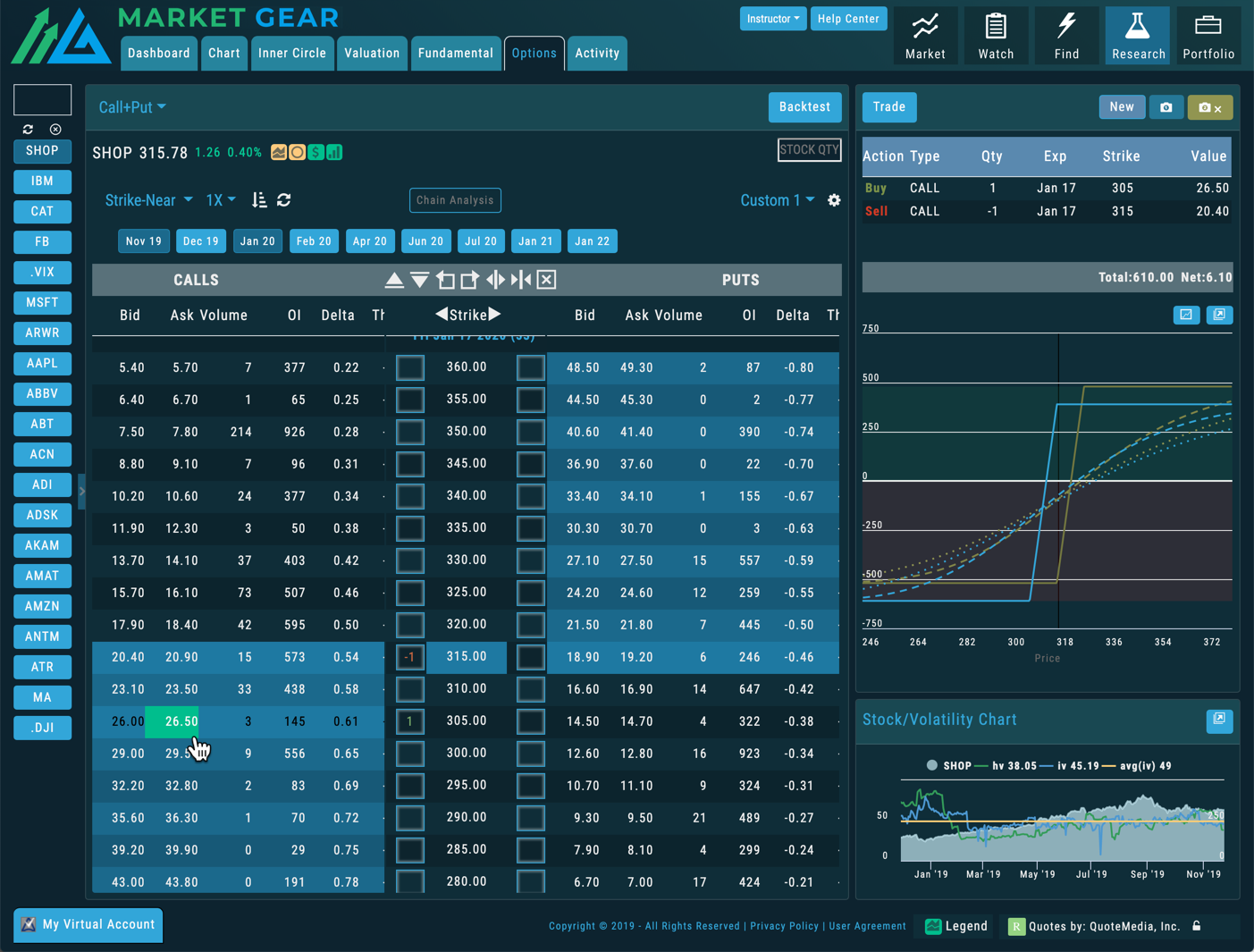 Market Gear connects to most major U.S. brokers. Connect an existing Ally Invest, E-Trade, ChoiceTrade, or TD Ameritrade account or open a new one to start trading in no time.