Education Included with Your
Signature and Master Kits:
Next 3 Scheduled Courses
1. Build Your Foundation
Charting, Fundamentals, Building Your Plan
2. Find Value in Diversity – Know Your Options
Options Strategies from the Basics to the Core Strategies for Any Market
3. When to Change and Adapt
How to be Flexible and Adjust to Any Market Condition
Signature and Master Kits Include
Access to Education
Next 3 Training Courses
---
Course Attendance is available at 7 PM Eastern (4 PM Pacific) and 7 PM Pacific (10 PM Eastern) for each session.
On-Demand access will be available within 2 days of the live session.
---
Course 1:  Build Your Foundation
How Well Do You Know Your Trading Platform? Let's Set Up a Workflow
Technical Analysis Basics – What Chart Construction Means
A Trade Journal Makes You Better. Being Better Increases Trading Confidence
Identify Opportunities with Heat Maps, Scans, Screeners, and Alerts. Employing a Broad Market View to Your Trading
Fundamental Analysis, Understanding Valuation, Dividends and How to Use Them
Riding on the coattails of the big players: Insider and Institutional Activity. What about Hedge Funds and WallStreetBet
Your Trading Plan and Broad Market Consideration
---
Course 2:  Find Value in Diversity – Know Your Options
The 6 Building Blocks of Options Trading and How Single-Leg Options Work
Technical Analysis Level 2 – Chart Patterns – Range Determination
Covers Calls and Protective Puts
Bull Call Spread – Ride the Trend
Make Money Just Sitting There: Bull Puts and Bull Calls in Stagnation
Bearish Trades and Special Consideration
Trade Management Part 1: Adjustments – Stock Repair and Basic Options Rolling
---
Course 3:  When to Change and Adapt
The Greek Mystery: The impact of Delta, Theta, IV and more on your trades
Trade Management Part 2: Advanced Repair Strategies – What If Your Outlook Changes
Covered Call Alternatives: Calendar Spreads and Diagonals
Protected Broad Market Trades – Time Collars on ETF's
Making Money Either Way the Stock Moves – Straddles and Strangles
Butterflies and Condors
Advanced Trades: Ratio Verticals, Ratio Backspreads, Double Diagonals, and more
Become a member now
Designed for Flexibility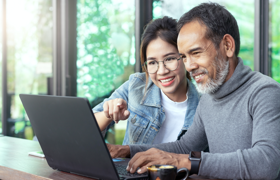 Live Webinars
Live Zoom Webinar Lessons. These sessions will run from 1 hour to 90 minutes. They are designed to be topic-specific, easy to understand, and re-enforced by live application in the trading platform.
Each available at 2 different times to accommodate your availability.  And if you can't make a session, it will be available on-demand.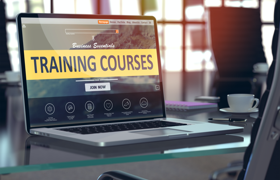 On-Demand Access
All courses will be available on-demand.  They will be available a couple of days after the live events.
If you miss a live session or just want to re-enforce what you have learned, these sessions will be available for your review anytime, as long as you're an active subscriber.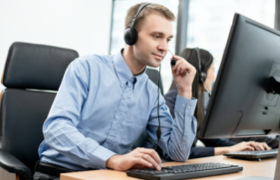 Office Hours - Live Q&A
Still have questions after a lesson?  "Office hours" will be held twice per week.  These live, interactive, Web Meetings are where you can ask any questions about the use of the platform or about the educational content.  Currently scheduled for Wednesday at Market close, and Fridays at Noon Eastern.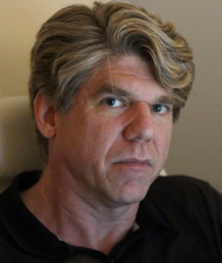 Rance Masheck
Rance Masheck is the President and Founder of iVest+, the parent company of Market Gear. Rance has helped shape the international online trading experience over the past two decades, always with a trader-first mentality. Under his leadership, the Trade Tool has completely reimagined what a trading platform should look like, creating our flagship platform. Rance started Options Positioning and Utilization Systems (OPUS), which was later acquired by TD Ameritrade in 2007. Following the acquisition, Rance joined TD Ameritrade as Director of Options Trading and to lead its brokerage integration, options, and trade architect teams. A well known-educator and options expert, Rance never loses his connection to traders who are looking for new opportunities to improve their user experience. Rance is a graduate of Ohio State University, where he studied Electrical Engineering.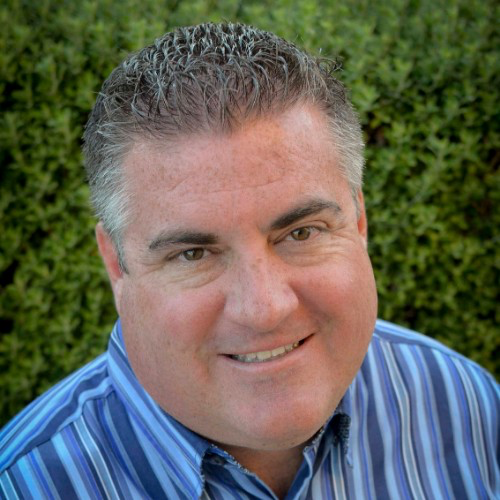 Chris Mercer
Chris Mercer is the COO and Head Business Development of iVest+. Prior to joining, Chris served as a Vice President at the TradeKing Group, later acquired by Ally Financial, where he rose to the position of Director of API partnerships for Ally Invest. During his years in the stock trading industry, Chris has helped lead the restructuring of several divisions, including customer service for MB Trading, client migration for TradeKing, and business development for TradeKing and Ally Invest. Chris' prior brokerage industry experience also includes the founding of stock market education provider Tradesight, which still operates to this day training on his techniques. Chris is a graduate of the University of California, San Diego, where he studied Economics.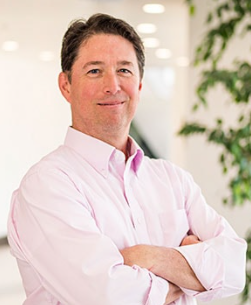 Steve Woodis
Steve is the Product Owner of the Market Gear platform.  Championing user-focused feature development to deliver a powerful and unique user experince. Steve has been an active trader for over a decade. His focus lies in both stocks and options. He loves teaching new students and helping them gain mastery of the financial markets. Prior to his role as a strainer, Steve trained clients for a major software company. His experiences working on the front lines became excellent preparation for effectively training and introducing others to the world of online trading. Steve holds a BA in English and a MBA in Business Administration. This allowed him to develop curriculum on multiple courses including automated trading.
Disclaimers
This educational is intended solely to demonstrate the features and benefits of the trading platform and for the avocation, personal enrichment, and enjoyment of students.  This presentation is for educational and illustrative purposes only, and are provided with the understanding that the company is not engaged in rendering legal, investment, accounting, or other professional advice.
Please note that investing involves risks.  Any decision to invest in the stock market is a personal decision that should be made after thorough research, including an assessment of your personal risk tolerance,  your personal financial condition, and goals.  Results are based on market conditions and on each individual, the action they take, and the time and effort they put in.  The education we provide and the demonstration of strategies presented are not intended to be a way to "get rich quick."  The information contained in the following presentation is for educational and informational purposes only and should not be construed as investment or financial advice or as being applicable to any person's specific situation.  These presentations contain general information, concepts, and strategies and demonstrate concepts and the benefits and features of the trading platform.
Legal
The Trade Tool Team is not licensed to discuss or recommend investment strategies, including that of when to enter or exit a trade.  We provide technical  and navigational support of the trading platform which may include providing commonly used definitions or terms.  We do not provide financial advice or recommend  financial strategies. Features of this platform, including option strategy templates, are not an endorsement of their use.   It is up to the individual to be knowledgeable of market conditions , trading strategies and their appropriate use and the financial risks involved.
Third Party Websites  (News/StockTwits/and any other linked content)
Links to third-party websites used in presentations are provided solely as a convenience to you.  We do not review or control these third-party websites and do not endorse or make representations about them.  If you decide to access any of the third-party websites displayed during our presentations – or from the trading platform directly- you do so entirely at your own risk.